Hallo en welkom op de website van ons nieuwe pension in Purchena in Almeria, Spanje.
Wij zijn Jean Carlos & Frank uit Venezuela en Nederland. Onze droom was om in Spanje een gezinspensioen te beginnen. Na lang zoeken naar huizen en regio's hebben we ons droomhuis gevonden. Wij zijn een gecombineerd gezin en wonen sinds 01-05-2021 in Purchena Spanje. Het huis dat we vonden is een oud herenhuis in het centrum van Purchena. Onze droom was om een ​​mooi, gezellig maar vooral een open gastenverblijf te bouwen. Wij houden van lekker eten, drinken, relaxruimte, gezelligheid en vooral gastvrijheid. En dit is wat we onze gasten willen bieden.
Schuif gezellig aan bij bij de keukentafel of neem met ons een glaasje wijn op het terras. Voel je vrij en welkom in ons huis.
Purchena is een heel leuk en vriendelijk stadje in de bergen van Andalusië. Nu willen we genieten van het goede Spaanse leven. Ons huis ligt in een zeer mooie en indrukwekkende omgeving met prachtige natuur. Een verblijf in ons pension betekent weg zijn van de drukte, alle toeristenmassa's maar een leven tussen de zeer vriendelijke Spaanse bevolking in een leuk en klein stadje in de bergen. hier heeft men tijd voor elkaar. wees welkom.. Programma het roer om gezien?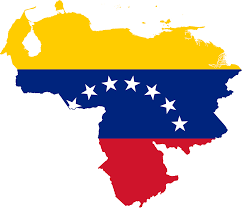 Hello and welcome on the website of our new pension in Purchena in Almeria Spain.
We are Jean Carlos & Frank from Venezuela and the Netherlands. Our dream was to start a family pension in Spain. After a long search for houses and regions we have found our dream home. We are a combined family and have been living in Purchena Spain since 01-05-2021. The house we found is an old mansion in the center of Purchena. Our dream was to build a nice, cozy and open guest house. We love good food, drinks, relax area, conviviality and above all hospitality. And this is what we would like to offer to our guests. Feel free and feel welcome in our house. Purchena is a very nice and friendly town in the mountains of Andalusia.
Now we would like to enjoy the good Spanish life. Our house is in a very beautiful and impressive area with beautiful nature. A stay in our pension means to be away from the crowd, all the masses of tourists but living among the very friendly Spanish population in a nice and small town in the mountains.
Hola y bienvenido a la web de nuestra nueva pensión en Purchena en Almería España.
Somos Jean Carlos en Frank de Venezuela y Holanda. Nuestro sueño era iniciar una pensión familiar en España. Después de una larga búsqueda de casas y regiones, hemos encontrado la casa de nuestros sueños. Somos una familia mixta y vivimos en Purchena España desde el 01-05-2021. La casa que encontramos es una antigua casona en el centro de Purchena. La idea era construir una casa de huéspedes agradable, acogedora y accesible. Nos encanta la buena comida, las bebidas, la zona de relax, la convivencia y sobre todo la hospitalidad. Y esto es lo que queremos ofrecer a nuestros invitados. Siéntete libre y siéntete bienvenido en nuestra casa. Purchena es un pueblo muy agradable y simpático en las montañas de Andalucía. Ahora quiero disfrutar de la buena vida española.Nuestra casa se encuentra en un entorno muy hermoso e impresionante con una hermosa naturaleza. Nuestra pensión significa estar lejos de todas las multitudes, masas de turistas pero viviendo entre la población española muy amigable.